18 Questions You Must Ask A Wedding Photographer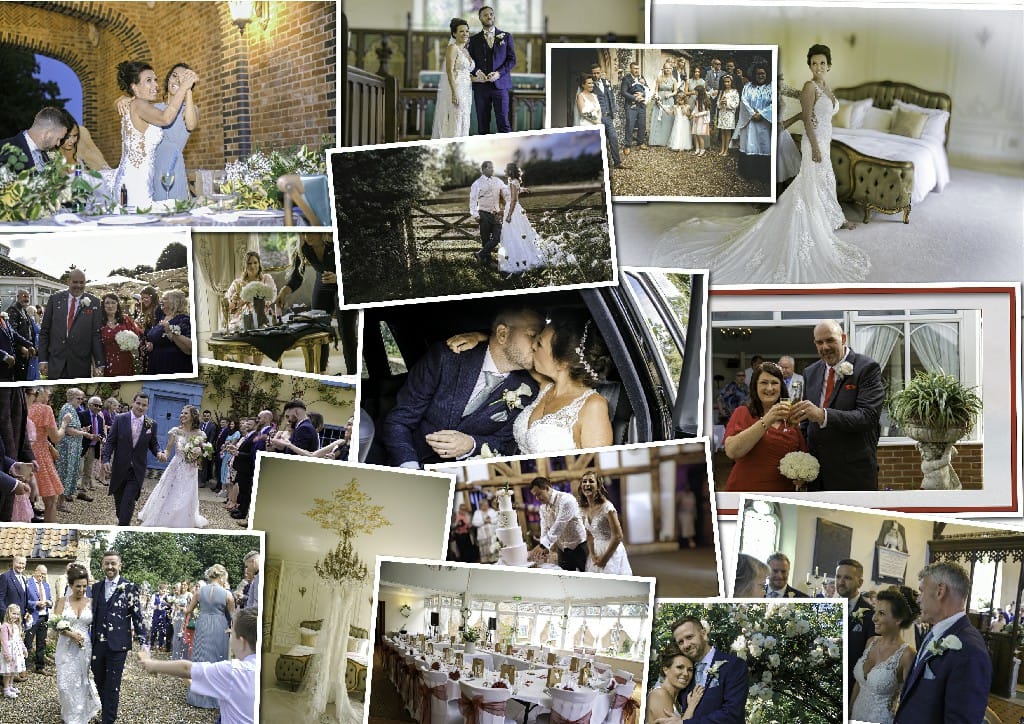 18 Questions You Must Ask A Wedding Photographer
As the bride, you have to make sure that every little detail is taken care of. From the outfit and flowers to the favours and photos, you want everything to be perfect. The photographer should be at the top of your list, because a good photographer captures memories of a lifetime.
Availability
Are you Available To Shoot On The Desired Dates?
If you are getting married, you need to make sure that your photographer is available on your wedding day. There may also be a possibility that the photographer will not be able to shoot at a destination location that you have in mind for your wedding celebration. So, you must cautiously evaluate whether the photographer is available for all of your plans.
Will You Be The One Shooting The Wedding?
You should ask your wedding photographer if he or she will be available on the dates of your wedding. You also need to determine whether the photographer is available to shoot at the desired location.
Will You Be The One Shooting The Wedding?
When you meet with a potential wedding photographer, don't assume he or she will be the one shooting your wedding: the photographer may have assistants who will also be involved. Before you book a wedding photographer, make sure you spend some time with him or her to get to know each other.
Will You Be Shooting More Weddings During The Same Time?
You want to have the full attention and availability of your wedding photographer during your wedding days. If another commitment leads to the same team of photographers being unavailable during an unplanned event, you might find that you are getting less than what you bargained for.
Background Check
How many weddings have you photographed? How many hours of experience do you have shooting weddings? How many wedding suppliers have you worked with?
It's better to know in advance if the photographer's style meshes with your requirements. It's your wedding, so naturally, you should have some input into how it's presented. Do you have a particular vision for the photos or images you'd like? If so, make sure the photographer is comfortable with it and has experience in creating similar images. Are there types of photographs or styles that are especially important to you? If so, make sure the photographer can meet those needs.
Reviewing a portfolio is an excellent way to get an idea of a photographer's style and approach to photography.
Have You Ever Worked With A Videographer/ Florist/ MC/ Decorators?
To ensure the wedding photographer will be able to work with other vendors on your wedding day, ask the photographer which other photographers he or she has worked with.
Pricing & Packages
What Are The Different Packages Available & What All Do They Include?
Knowing all about the different packages they have to offer and their charges is a must at the very beginning. You must ask him/her specifically about the inclusions and exclusions of the packages.
Will You Be Willing To Accommodate Any Detainments?
It can be hard to plan a wedding because of the number of unknowns that come with each moment. If your photographer is willing to accommodate changes to the schedule, make sure you ask about the possibility of overtime charges.
Are There Any Additional Charges For Services Like Re-Touching & Colour-Balancing Of Photos?
Some photographers show you the original photographs first and let you decide which ones they should touch up or retouch, while others will do all the retouching work themselves.
Will You Be Suitable To Customise A Package For Me?
When you speak to a prospective photographer, make sure you find out exactly what kinds of packages he or she offers, and if none of the standard packages fit your needs, ask if the photographer can design a tailored package.
Are There Any Extra Charges For A Destination Marriage?
When booking a photographer for a destination wedding-especially one who charges extra for travel costs-get clear information on any additional fees. Some vendors charge more if they have to travel. Also, find out what lodging and travel arrangements they prefer.
Reservation Terms & Cancellation Policy
What Are The Reservation Terms & The Mode Of Payment?
Because you're in touch with a photographer on a regular basis doesn't guarantee that that person has available dates to photograph your wedding. Check on advance payments and booking terms.
Will You Be Willing To Accept The Payment In Instalments?
Ask if the photographer will accept payment in installments. This will spread the cost of your wedding photography over several months, relieving you of the burden of paying a large amount all at once.
What's Your Cancellation policy?
When choosing a photographer, it is important to know about their cancellation or refund policies in case plans change.
Deliverables
When Will I Get My Photos (Or Video)?
Be sure to ask when the photographer plans to deliver your finished photos. The editing and postproduction process can take time, so be sure you know the schedule for the delivery of your film or digital files.
What Type Of Paper Will do You Use For Print Albums?
When hiring a wedding photographer, ask whether digital or print format is included in the package. Also, find out what kind of paper will be used for printing the photos.